Today's Post by Joe Farace
There's an old photographer's expression called ESP or "Expression Sells Portraits." and expressions helps "sell" portraits in two different ways.
For the pro or aspiring professional, the concept assumes the subject's expression leads to more portrait sales. If the subject only has one look on their face, any presentation of images to them for sale will look monotonous. And if they don't like the expression? No sales.
On the other hand, the right expression tells the story of who the subject is and for a model or aspiring model it produces variety in their portfolio. But even if it's a photograph of your significant other or other loved one that will never be seen outside social media, the right expression—one that shows who they really are—makes a big difference a particular portrait's success.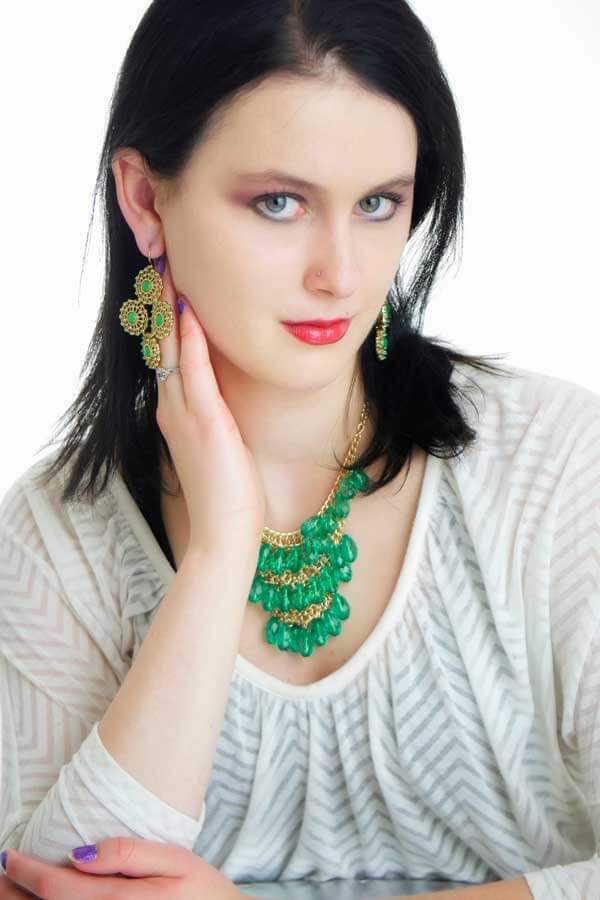 Tip: Before making a portrait, even a snapshot, take the time to look at both sides of the subject's face. Most people—even supermodels—have one side of their face that photographs better than the other. It's no joke; because of the asymmetrical nature of faces, people really do have a "good side." But don't let that stop you from posing them one way or another.
The image at left was fifth in a sequence of eight images made (of this pose) with this subject and I tried several variations with smiles (or not) and preferred this image as my choice but you (or she) might prefer one of the others. The high key portrait was shot with a Panasonic Lumix GH4 and Leica DG Macro-Elmarit 45mm f/2.8 with an exposure of 1/100 sec at f/2.8 and ISO 800.
To light this portrait I placed a Westcott D5 with softbox mounted at camera right and close to the subject. The second D5 (without a softbox) was located behind the Savage Translum background. Then I placed a small, circular silver reflector atop a Savage Air Flow Tech Table that the subject was leaning on to kick light back under the subject's chin and add to the soft look of the portrait.