Colored filters are often referred to by Wratten numbers. What's a Wratten? The Wratten system was developed in 1909 by the English firm of Wratten and Wainwright in a book they published called The Photography Of Coloured Objects. Established in the 1877, Wratten and Wainwright were primarily photographic plate and chemical makers and for a short time in the 1880s and '90s also produced cameras but in 1912 George Eastman acquired Wratten and Wainwright and kept the Wratten name for its filter system.
Optical filters consist mainly of colorants dissolved in gelatin. Most filters are made by dissolving suitable organic dyes in liquid gelatin and coating the proper amount of the solution onto prepared glass. After the coating is dry, the gelatin film is stripped from the support material. Each gelatin filter is standardized for spectral transmittance and total transmittance by special instruments which apply an optical form of limit gauge to these characteristics.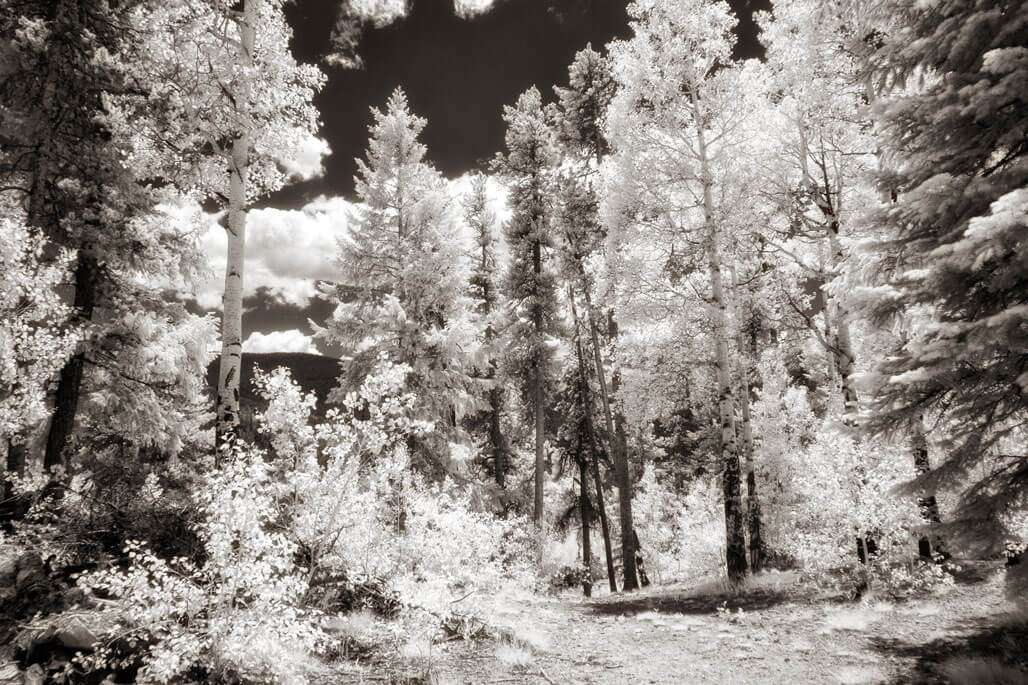 One of the most popular filters for infrared photography is the Wratten 89B. One the three filters in my IR filter kit is Cokin's Infrared 89B filter . You can read about what the other two filters in my filter kit are here.
When shooting IR photography with filters I like the 89B for because it's the least expensive infrared filter (that I've found so far) especially in Cokin's A-series (67 x 71mm) size that works great with most cameras. This filter permits 50% transmission of IR light at 720 nanometers while others, such as B+W's 87C infrared filter exceed 1% at 800nm, rising to 88% at 900nm, and remains that high far beyond the upper limit of sensitization covered by infrared
My book, "The Complete Guide to Digital Infrared Photography," is currently out-of-print but used copies are available from Amazon at bargain prices. Creative Digital Monochrome Effects is still in print and has a chapter on IR photographer. It's available from your friendly neighborhood camera store or Amazon.
If you prefer to use a converted camera instead on on-camera filters and want to save a few days processing time when converting your camera to infrared when ordering a conversion from LifePixel , use the coupon code "farace."