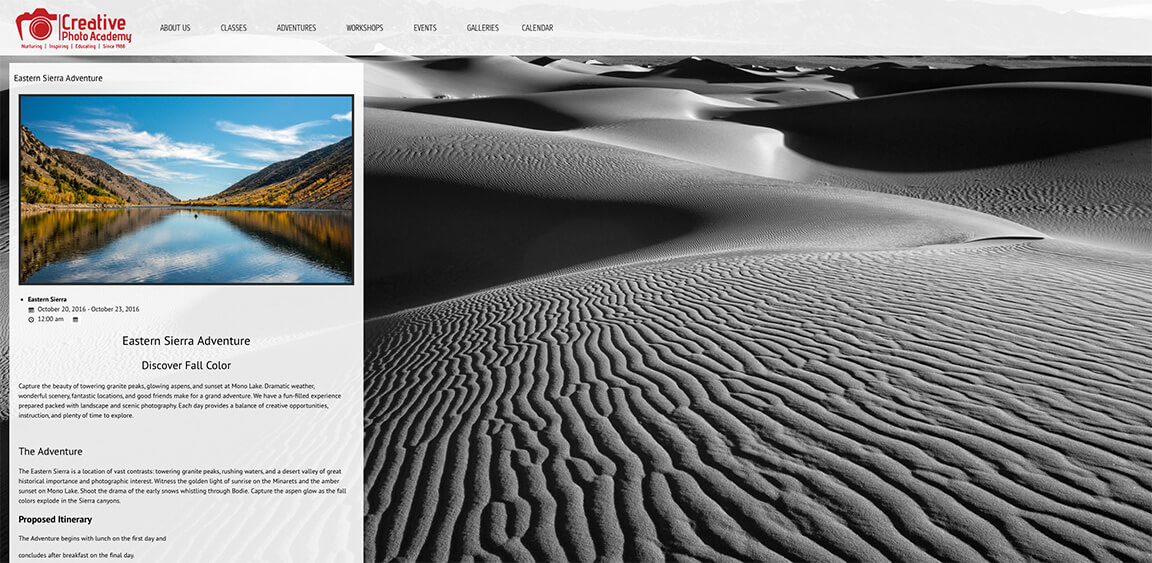 Just a reminder in case you missed this event, the first time I posted it—Joe Farace
Please join Mark Toal and Panasonic Luminarys Suzette Allen and Jon Yoshi on a photo adventure to the Eastern Sierras on October 20-23, 2016. The trip is being sponsored by the Creative Photo Academy. Details and sign up information are available at their web site.
Besides the amazing fall colors in the Eastern Sierras, we will be visiting Mono Lake and Bodie, the famous ghost town. The Eastern Sierras are one of the most beautiful spots in the country any time of year, but the fall is a photographers dream.
Mark will have Panasonic cameras and lenses to loan out to attendees and will be available to give tips on how to get the most out of each of the cameras and lenses.