Posted on May 12, 2014 in
PhotoWalks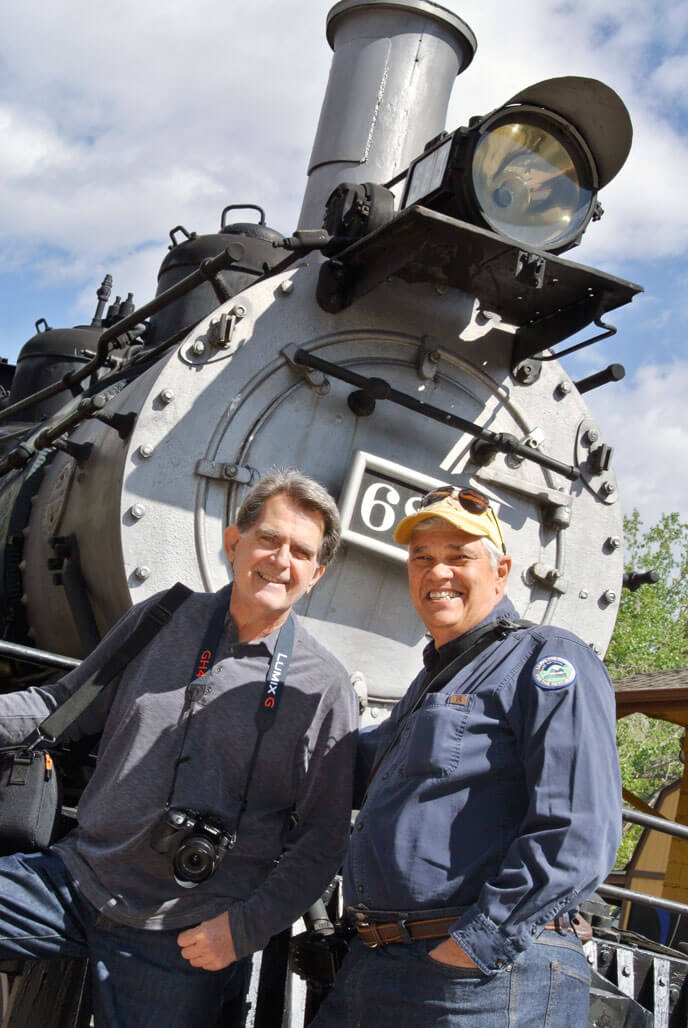 I would like to thank everyone who attended Saturday National Train Day PhotoWalk at the Colorado Railroad Museum. Special thanks to Mirrorless Photo Tips contributor Jamie Zartman who made the 200+ mile trip to join us.
The weather was perfect and the Museum put on a whole day of activities for us. We got to photograph classic cars, including a Pebble Beach Concours D'elegance winning Duesenberg, rode the rails behind a Denver & Rio Grande Western 346 steam locomotive that gave us an overview of the Museum grounds before heading out for our walk, which included a trip to their roundhouse. In addition to making photographs, I got to shoot video with my new Lumix Gh4. The PhotoWalk met or exceeded my goals as a fun yet informative day of sharing information with fellow mirrorless photographers but was also a wonderful social event. In short, it was a perfect day for a perfect PhotoWalk and I hope you can join us at future events.

Upcoming Events: In addition to events in Colorado Mary and I will be having PhotoWalks in other parts of the country this summer. Watch the blog for details but we have events planned for Nebraska (Carhenge?), Salt Lake City and Albuquerque. At this time, we don't know if these will be Coffee & Camera meetups or PhotoWalks—maybe both.
Portland: You can see Mark Toal's photographs from his National Train Day PhotoWalk Here . Mark will be demonstrating the Panasonic GH4 on Friday, May 16 from 10am-5pm at Pro Photo Supply. LA celebrity photographer and Panasonic Luminary, Michael Grecco , will be speaking at a free event on Thursday night, May 15th from 6:30-8:30pm.
Keep reading Mirrorless Photo Tips everyday, better yet subscribe via e-mail. It's in the bottom right-hand column. that way you won't miss one of our events when we come to your state.—Joe Farace