Today's Post by Joe Farace
In a previous post entitled "What Inspires You to Make Photographs?" I talked about how much I liked the Lumix G Vario 12-32mm f/3.5-5.6 ASPH lens. But I also commented that it tended to be a bit flare-prone.
Yes, flare can be used as a compositional element to create an interesting look but sometimes it's just plain annoying reducing contrast and sprinkling little aperture relfections elements across the image. In that original post I mention that I was going got get a third-party lens hood from Amazon and was planning on giving give you an update on how well it works—or doesn't work. Like the images in the "What Inspires You…" post, the test photos were made with a Lumix G5 that had been converted to infrared for LifePixel. Here's your answer below.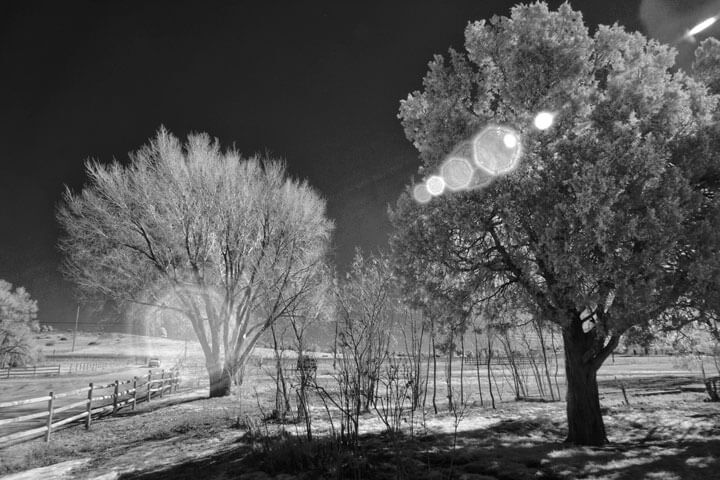 I am sure that the lens hood works in some situations but as you can not so much in others. It's well made, especially for the price so it will do the one thing that lens hood also do—protect the front element from damage. And it's supposed to work with the Olympus 14-42mm f/3.5-5.6 EZ lens, where I have not experienced any in-your-face fare problems but since I keep this lens on my EM-10 body, I'll give it a try. Maybe at this weekend's Valentines Day PhotoWalk.
Meanwhile, I'm open to suggestions on a different lens hood for the 12-32mm lens. If you have any idea, click the Contact button and send me a message.