Posted on Oct 29, 2015 in
Featured
Today's Post by Mark Toal
I'm never sure if an image will work in black and white so I shoot everything in color and do the conversion later in my computer. How do I know if an image will look good in black and white? Usually the image has a lot of contrast, which I like in a black & white photograph.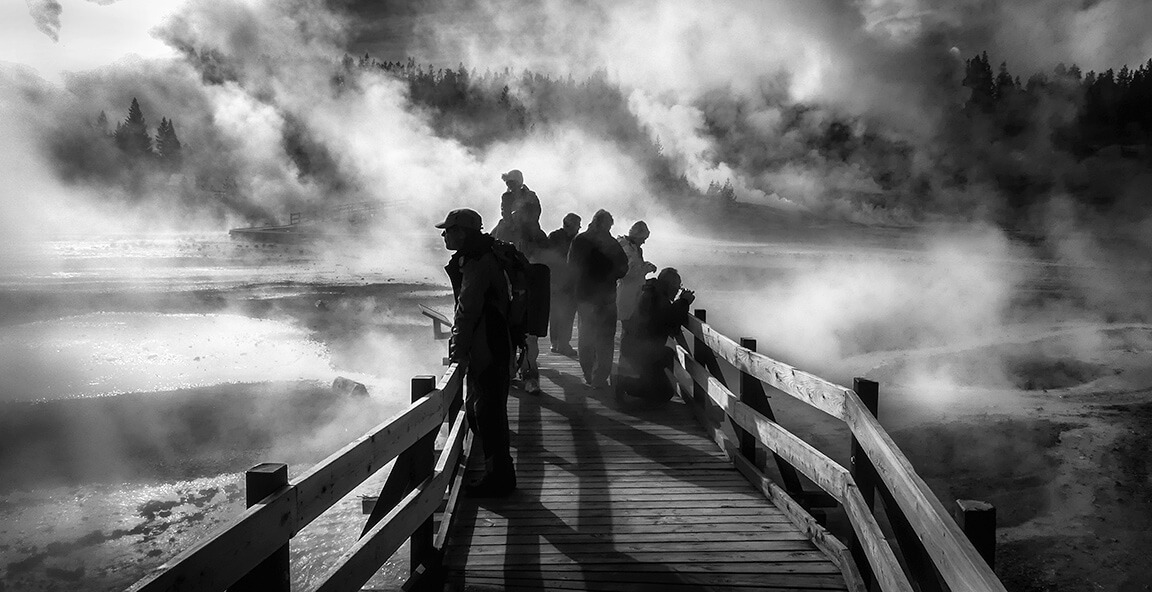 The image of people photographing from the wooden path at Yellowstone National Park is a good example. The original was very contrasty and didn't have much color, just a little blue in the sky. I wanted to emphasize the silhouette of the people and the drama of the steam. As soon as I opened the image in Lightroom using the Macphun Tonality Pro plug-in I knew it was going to work in black and white. One clue is that I find is that a good candidate for b/w conversion looks good in all off the different presets included in Tonality Pro.
The other image of the antique western rifle was taken through a store window in Livingston, Montana under artificial light. The color image had a strong yellow cast that I couldn't remove so I decided to try black and white. Again I opened the JPEG file in Tonality Pro and almost every choice looked great.
If any image doesn't look good to me using any of the presets in Tonality Pro or Silver Efex Pro, I don't try to force it and just leave it as a color image.