Special Guest Post by Jamie Zartman
With summer rapidly approaching, it was time to head for Telluride, CO for their Annual Balloon Festival. To ensure minimal wind, the balloons always launch around 7:00 A.M. and this year I arrived a bit late, barely catching several balloons and a para-glider as they landed down valley, from the highway. The below shot was made with an Olympus EM-1 with a Panasonic Lumix G Vario 100-300 (at 100mm) with an exposure of 1/1000 sec at f/4 and ISO 250.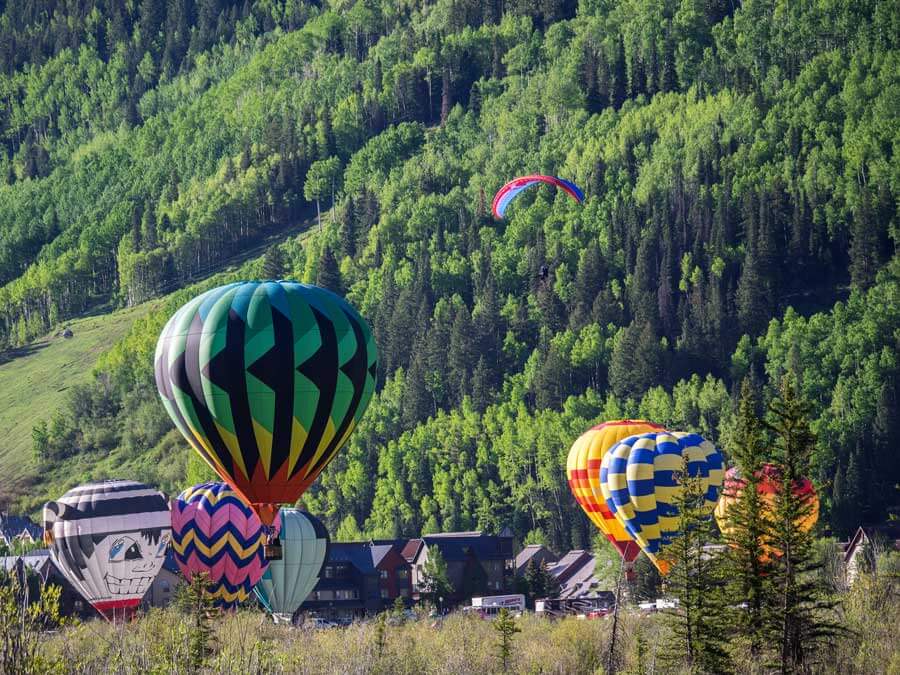 I then chased the Koshare balloon from Gallup, New Mexico, to the recovery crew, switching to my 12-40mm f/2.8 lens (at 12mm) in time to catch the photo below. Exposure was 1/800 sec at f/5.6 and ISO 200.

Later in town, with shifting weather, a colorful little scooter and sidecar roared by as I tried to snap a quick iPhone photo through the windshield, hoping I would spot the little beastie later, which I did, making the image below.—Jamie Zartman