Today's Post by Mark Toal
This photo was taken on a late winter day in Portland. The reason I start with where and when it was made is that the photo shows the kind of amazing light that we get here in Oregon during the winter and spring. Photographers describe it as a natural soft box filtering and softening light from the sun. The morning that I made this image the fog was burning off so the light behind the trees was not too bright allowing me to maintain detail in the trees.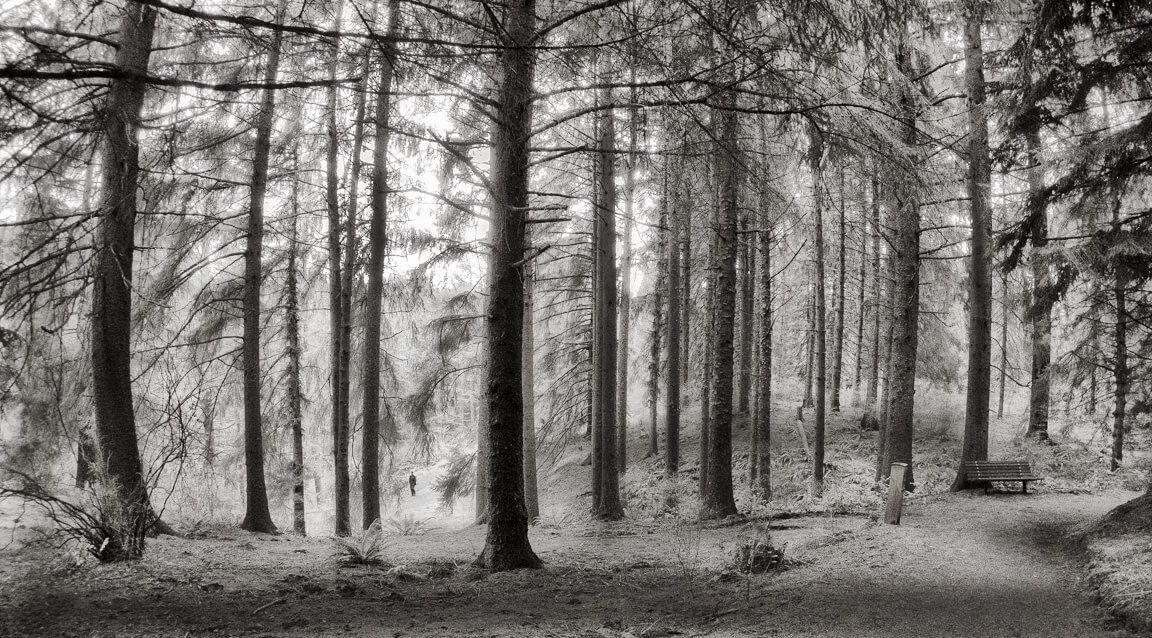 To make the above photograph, I used a Panasonic Lumix GX7 with the Olympus 9mm fisheye body cap lens. That lens has a fixed aperture of f/8 so I had to raise the ISO speed to 3200 to keep the shutter speed at 1/60 second. I didn't want to go below 1/60 second just in case a branch moved.
In Lightroom I decreased the highlights to slightly darken the light in the background and increased the shadows to bring out more detail in the trees. Then I opened the image in Photoshop and used Silver Efex Pro to convert it into black and white. Last, but far from least I used the burn tool in Photoshop to darken the trunks of some of the trees and branches. I did this in order to try and get a more three-dimensional look to the forest as I originally saw it. (What Ansel Adam called "previsualization"—Joe)