Posted on Oct 22, 2014 in
Panasonic
Today's Post by Mark Toal
I have never wanted to go to an organized photo shoot where photographers pay to shoot set-up scenes. Last week Lerro Productions came to Portland, Oregon for one of their steam train photo charters. Because I'm a crew member of the SP&S 700 steam train I volunteered to help out and take a few photos for our Facebook page.
When I saw how well Lerro Productions had set up the shots (that I never could have made on my own) and the lighting equipment that they brought with them, I started having second thoughts about organized photo shoots. I still had the problem that all 30 of us were taking the same photograph but did get some images that I love.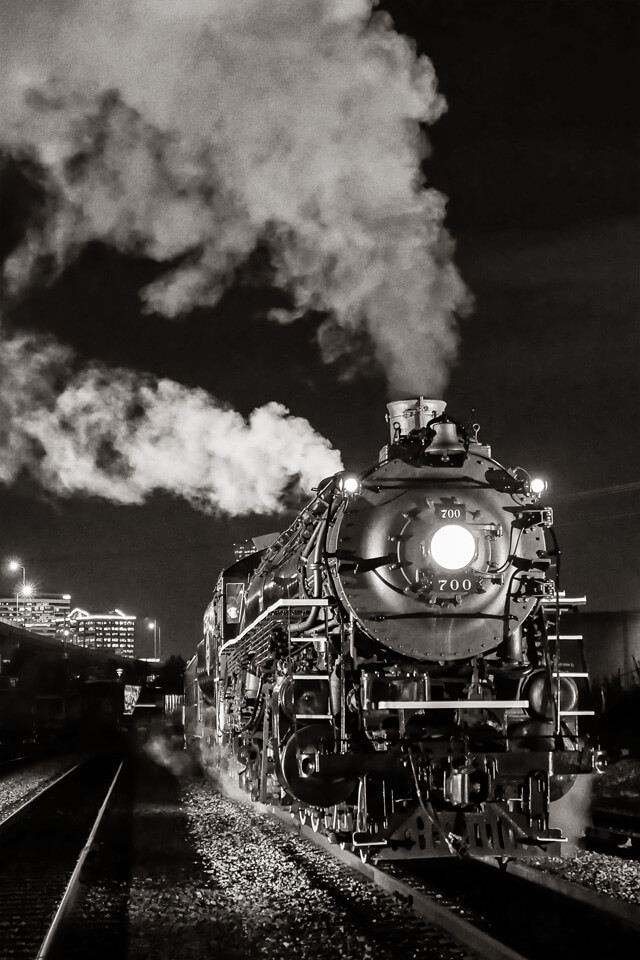 I call this post "A Tribute to O. Winston Link ," (1914-2001) who is my favorite train photographer. I couldn't look through the viewfinder without seeing his images in my mind.
The camera that I used was a small Panasonic Lumix LX100 set to Aperture Priority mode at f/1.7-2.8, ISO 3200 and JPEG capture. I converted the images to black and white in Google's Silver Efex Pro.