Posted on Dec 27, 2017 in
camera bags
,
Featured
Today's Post by Mark Toal
Today's post is another in series of blogs about my favorite accessories. I don't mean ones that I admire or that people have told me that they like, but ones I use every day.
I always loved Billingham bags, but never felt that I could afford one until I discovered their line of Hadley bags. Hadley just happens to be my granddaughters name. All of sudden it didn't matter what they cost, I had to have one. Then I had to choose between the great color choices. I choose the black case with brown leather trim.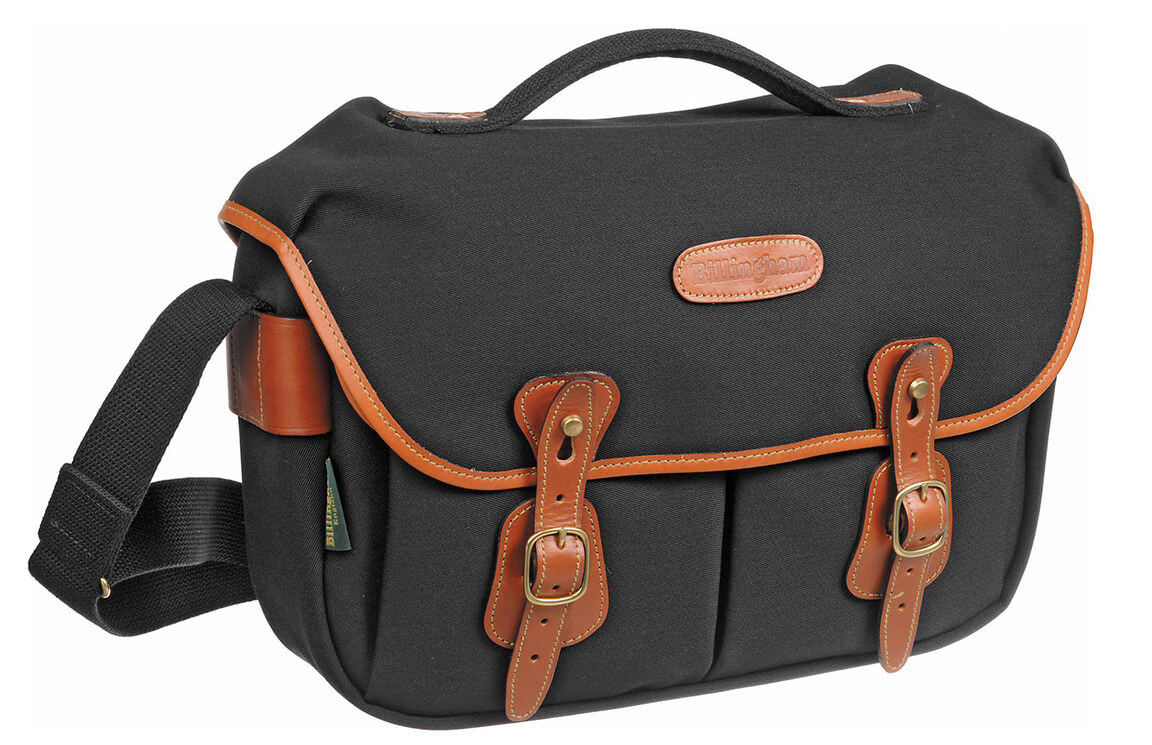 The Hadley bag is not my everyday camera bag. I use it as my carry-on bag when I fly. It fits perfectly under the seat and holds two mirrorless cameras with lenses plus my iPad Mini, various chargers, power cables and a few power bars to get me through the flight. I have taken the Hadley bag on over 100 flights and through all kinds of weather and it looks like new. I can see the Billingham Hadley bag being in my life for a long time.
Ed note from Joe: I have the identical bag that was a Christmas from my wife a few years ago. I keep most of my Olympus cameras—not the E-P3—and lenses in it. It is my go-to bag for shooting with these cameras and while it has never been on a flight it has been tossed into the trunk of my car innumerable time, and like Mark says it still looks new, which saya a lot about the rugged, classic construction techniques used to build these bags. For another look at Billingham bags, click here.