Today's Post by Jamie Zartman
A few weeks ago I decided to drive to Snowmass, Colorado early in the morning to see if I could catch the balloon launch for the annual Snowmass Balloon Festival. I took along a Panasonic Lumix GH4 with a Lumix 100-300 lens, an Olympus EM-10 with Olympus 9-18mm lens—leaving a circular polarizer on—and a Fuji X100S.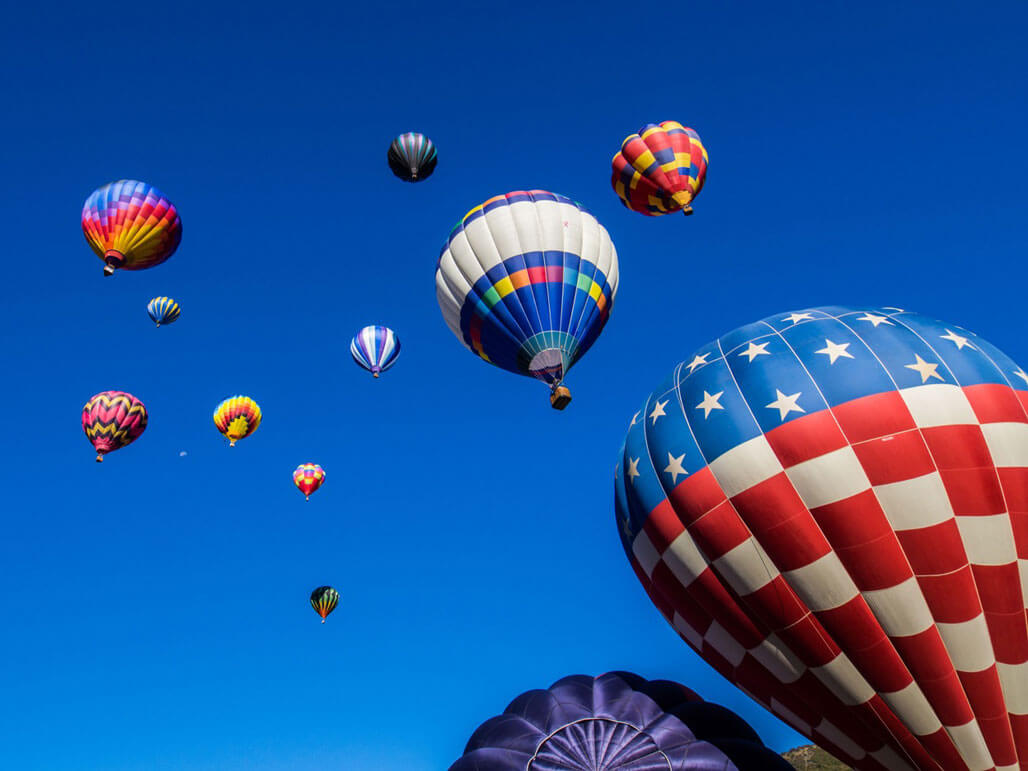 Standing in the middle of launch site, the balloons were literally all around me and thanks to the diminutive size of mirrorless cameras, I had no problem slinging a camera over each shoulder and one around my neck. The photo of the Colorado balloon is a Fuji photo and the looking up into the balloon photo was with the EM-10. Both with some heavy post production with Nik Color Efex. (I happen to like color that pops!)
The balloons in the sky was also made with the EM-10 9-18mm lens combination. The distant half-moon is barely visible in two of the photos and the weather was just about perfect. All in all, it made for a truly colorful morning in the high Rockies.